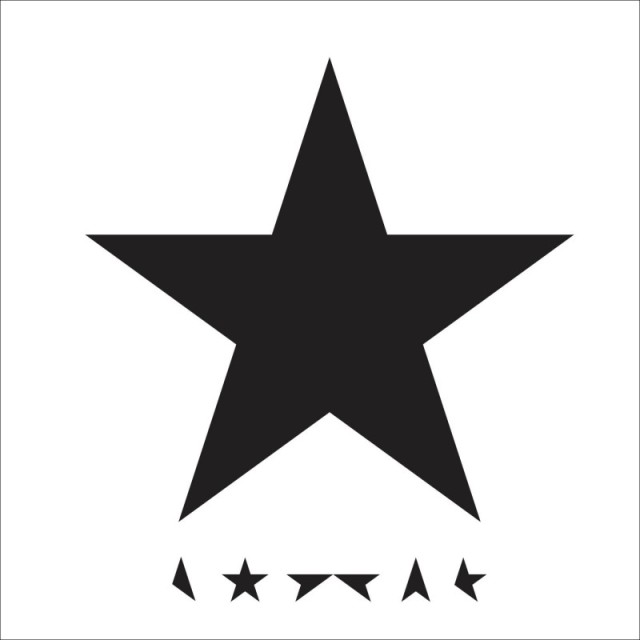 La musica "vista" da chi si occupa di cinema. La lista dei più bei dischi del 2016, da parte di redattori e collaboratori di Uzak















Luigi Abiusi

1) Nonkeen - Oddments Of The Gamble
Costellazione, nebulosa sonora psych-jazz, con elettronica
2) The Early Years - II
Dallo shoegaze al kraut, con elettronica e voce new wave
3) Tinderstricks - The Waiting Room
Dal folk di sorgente al funk blando
4) Death in Vegas - Transmission
Concerto per buchi neri, eco e libido
5) Causa sua - Return to Sky
Dalla pietra al corso d'acqua: lo spazio è questo
6) Plaid – The Digging Remedy
Gli ambienti elettronici sono prismatici, lucenti
7) Cavern of Anti-Matter - Void Beats/Invocation Trex
Elettrokraut, indie, techno
8) Radiohead – A Moon Shaped Pool
9) Motorpsycho - Here Be Monsters
Dall'acqua corrente del piano, alla distorsione della roccia
10) Donny McCaslin – Beyond Now
Variazione sul jazz, di spazio ed elettronica
11) Black Mountain - IV
Neo-panismo, con elettronica
12) Thee Oh Sees – An Odd Entrances
Una (più) distesa, arabescata psychedelia
13) Xam Duo - Xam Duo
Paesaggi sonori, fino al viaggio di René
14) Melanie De Biasio – Blackened Cities
Una lunga, progressiva suite, con elettronica
15) David Bowie - Black Star
16) Big Scary - Animal
Grande sperimentazione tra i generi
17) Iggy Pop - Post Pop Depression
18) Sula Bassana – Shipwrecked
L'ennesimo viaggio interstellare, che non stanca mai
19) Silver Apples – Clinging To A Dream
Filastrocche meccaniche, con qualche incubo
20) The Comet Is Coming – Channel The Spirits
La musica è in deliquio: tra terra e cielo, jazz e rock, con elettronica

più un OST

Paolo Spaccamonti & Ramon Moro - I Cormorani
Correlativo dell'acqua, dell'aria, del vagare


Rinaldo Censi

1) Uranium Club - All Of Them Natural
2) DD Owen - Plane ep

3) Wire - Nocturnal Koreans

4) Tyvek - Origin Of What

5) Allah Las - Calico Review

6) Ex-Cult - Negative Growth

7) Useless Eaters - Relaxing Death

8) Danny And The Darleans - Bug Out

9) The Cavemen - Born To Hate

10) The Men - Devil Music


Gianfranco Costantiello

1) Bvdub – Yours Are Stories of Sadness
When I saw you walk in, I knew yours was a story of sadness
2) Nick Cave and The Bad Seeds – Skeleton Tree
Inestinguibile sentimento dell'irreparabile
3) Eluvium – False Readings On
Matthew Cooper in stato di grazia
4) Gidge - Lulin
Abbagli senza conseguenze della luce
5) Weyes Blood - Front Row Seat to Earth
La bellissima dream americana di Nathalie Mering
6) Radiohead - A Moon Shaped pool
Daydreaming, da sola, vale l'intero disco
7) Andy Shauf - The Party
Retrò delicatissimo
8) Shxcxchcxsh - SsSsSsSsSsSsSsSsSsSsSsSsSsSsSs
Nichilismo e minimalismo
9) New Rome - Nowhere
La miglior uscita Room40
10) Cass McCombs
Una storia beat americana
11) Jhon Montoya - Iwa
Danze per lo spirito della foresta
12) Lorenzo Senni – Persona Ep
Il debutto del primo italiano su warp records: tra Lopatin e Aphex Twin
13) Angel Olsen – My Woman
La consacrazione della Olsen
14) Loscil – Monument Builders
Prove di apocalisse
15) Anna Caragnano & Donato Dozzy - Sintetizzatrice
La voce come strumento
16) Chihei Hatakeyama - Void IX
Viaggio nell'iperuranio
17) Demdike Stare – Wonderland
La migliore elettronica UK
18) Mj Guider – Precious Systems
L'ipnosi di Evencycle 
19) Explosions in the sky – The Wilderness
L'ennesima conferma per la migliore band post-rock 
20) Benoît Pioulard - The Benoît Pioulard Listening Matter
Folk-ambient leggero come la brezza primaverile dei lunghi pomeriggi d'infanzia


Valentina Dell'Aquila

1) Autechre – Eseq 1-5
Still-future-past
2) Amnesia Scanner – AS
Morphing the new affect's world order
3) Kablam – Furiosa
Panzerism in (un)real time
4) Fatima Al Qadiri – Brut
Facing the endzone of forever panic
5) Rashad Becker – Traditional Music of Notional Species Vol. II
Annihilated-dance-music
6) Elysa Crampton – Elysa Crampton Presents: Demon City
Ghosts, natives and aliens
7) Dinamarca – Holy EP
Neuromantic, hypersonic
8) Demdike Stare – Wonderland
Infected & stressed hard-noise, mutating ragga-jungle
9) Flowdan – Disaster Piece
10) M.E.S.H. – Damaged Music EP
The-end-in-the-machine
11) Angel-Ho – Emancipation EP
Black to the future, back to the past
12) DJ Marfox – Chapa Quente EP
Cargaa-sonic
13) Silkie – It wasn't you (3 tracks single)
Jahmanvibe
14) Sir Spryro – Topper Top (3 tracks single)
New-system-builder
15) Skepta – Konnichiwa
Crime riddim
16) Gaika – Security
Mixtape
17) Lamin Fofana – Doubleworld
Catastrophe as system
18) Trim – 1-800 Dinosaur presents Trim
19) ADR – Troath
Liquid hallucinations, synthetic vapours
20) Lady Chann – CorrupChann EP


Cecilia Ermini

1) Paul Simon - Stranger to Stranger

2) Steve Jansen - Tender Extinction

3) William Tyler - Modern Country

4) Chance The Rapper - Coloring Book

5) Suede - Night Toughts

6) A Tribe Called Quest - We got it from Here...Thank You 4 Your Service

7) Maxwell - blackSUMMERS'night

8) Whitney - Light Upon The Lake

9) Blood Orange - Freetown Sound

10) La Femme - Mystère

11) Lady Gaga - Joanne

12) Iggy Pop - Post Pop Depression

13) Kaytranada - 99.9

14) King Gizzard & the Lizard Wizard - Nonagon Infinty

15) Wim Mertens - What Are We, Locks, to Do?

16) Xiu Xiu - Plays the Music of Twin Peaks

17) Moderat - III

18) Leonard Cohen - You Want It Darker
19) Wax Taylor - By Any Beats Necessary

20) Joan Thiele - Joan Thiele


Filippo Carlo Jacopo Mazzarella

1) Iggy Pop – Post Pop Depression
O dentro o fuori: una summa che guarda oltre.
2) Nick Cave and the Bad Seeds – Skeleton Tree
Forse il più grande album di reazione alla morte mai concepito: e comunque uno dei più belli di tutta la carriera di Cave.
3) Hail Spirit Noir – Mayhem in Blue
Black avant-garde punk-Floyd con sirtaki: ancora inauditi.
4) Okkultokrati – Raspberry Dawn
Blackcore: come se i P.I.L. fossero nati dal death metal.
5) ANOHNI – Hopelessness
La disperazione della metamorfosi.
6) Leonard Cohen – You Want It Darker
Un commiato consapevole in una foggia senza tempo: come Blackstar, che però - a differenza di questo disco - non resterà.
7) Svvamp – Svvamp
Nel campionato mondiale del retro-rock la coppa è sempre e solo svedese.
8) Motta – La fine dei vent'anni
Partiti da lontano e di colpo arrivare ad essere contenti.
9) Black Mountain – IV
Musica classica 2.0.
10) Lady Gaga – Joanne
Per fare Ray of Light, Madonna ci mise quindici anni.
11) Spidergawd – III
La concentrazione della perfezione: ordine, disciplina, rock'n'roll.
12) Jesu / Sun Kil Moon - Jesu / Sun Kil Moon
Come dire: Godflesh / Red House Painters, con in mezzo un quarto di secolo di avanguardia.
13) Neurosis – Fires Within Fires
Da trent'anni dentro e oltre l'hardcore.
14) Landing - Third Sight
Psichedelia rurale e trascendenza: in dreams I walk with you.
15) Bitchin Bajas and Bonnie Prince Billy - Epic Jammers and Fortunate Little Ditties
Sperimentalismo ambient e alt.country: impossibile solo sulla carta.
16) Crippled Black Phoenix – Bronze
Nessun brano somiglia all'altro, ma la matrice CBP è su tutto: a tanto dovevano arrivare.
17) Hexvessel – When We Are Death
Meno druid folk e più sixties psych: l'unica loro possibile evoluzione.
18) Sunwatchers – Sunwatchers
Come una jam impossibile tra Amon Duul II e Laddio Bolocko.
19) Lubomyr Melnyk – Illirion
Il Maestro passa alla cassa (è su Sony Classical): meglio tardi che mai.
20) Winterhorde – Maestro
Israeli post-black extreme metal con squarci d'opera e sax. Class-kitsch.


Giona A. Nazzaro

1) P. J. Harvey - The Hope Six Demolition Project
2) Kate Tempest - Let Them Eat Chaos
3) A Seat At the Table - Solange
4) Nick cave & The Bad Seeds - Skeleton Tree

5) Kanye West - The Life of Pablo
6) Sula Bassana - Shipwrecked
7) Banks & Steelz - Anything But Words
8) David Bowie - Black Star
9) Beyoncé – Lemonade

10) Cat's Eyes - Treasure House
11) Maxwell - Black SUMMER'S Night
12) Blood Orange - Freetown Sound
13) Radiohead - A Moon Shaped Pool
14) ANOHNI - Hopelessness
15) A Tribe Called Quest - We got it from Here... Thank You 4 Your service

16) Kendrick Lamar - Untitled Unmasterd
17) Rihanna - Anti
18) Paolo Spaccamonti & Ramon Moro - I Cormorani
19) Danny Brown - Atrocity Exhibition
20) YG - Still Brazy
più fuori quota DJ KICKS - Moodyman


Luca Pacilio

1) Kanye West – The Life of Pablo
Psicopatologia generale
2) Kid Cudi - Passion, Pain & Demon Slayin'
La forza della fragilità
3) Frank Ocean - Blonde
La bellezza perfettibile
4) James Blake - The Color in Anything
Il languore trasparente
5) Rihanna - Anti
La roccaforte dell'Io
6) The Divine Comedy - Foreverland
Lo spirito del tempo andato
7) Young Thug - Slime Season 3/ JEFFERY
I colori del giovane Thug
8) ANOHNI - HOPELESSNESS
L'illusione del futuro
9) Michael Kiwanuka - Love & Hate
Il lato oscuro della luna pop
10) Black Mountain - IV
Leggere il presente con lenti progressive
11) Villagers - Where Have You Been All My Life?
Melodie a picco
12) Bon Iver - 22, A Million
Confessioni estatiche
13) Childish Gambino - Awaken, My Love
Vade rétro
14) Massive Attack - Ritual Spirit
Novanta e sentirli
15) Salmo - Hellvisback
L'insano realismo
16) Weezer – Weezer (White Album)
Origini e sviluppo
17) Motta - La fine dei vent'anni
Ci scusiamo per il disagio
18) KAYTRANADA - 99,9 %
Giochi senza frontiere
19) PJ Harvey - The Hope Six Demolition…
La voce della coscienza
20) Iggy Pop - Post Pop Depression
Post (Iggy) Pop


Gianluca Pelleschi

1) Ray LaMontagne – Ouroboros
Roots + Pink Floyd = Futuro
2) The Divine Comedy – Foreverland
ForeverNeil
3) Cosmo – L'ultima Festa
Sento le voci e rispondo
4) Radiohead – A moon shaped pool
E chi se l'aspettava?
5) David Bowie – Blackstar
Noblesse oblige
6) Aphex Twin – Cheetah EP
Timbri di fabbrica
7) I Cani – Aurora
Vuoi il culo o la fica?
8) Kings of Leon – Walls
Sempre quella roba lì, fatta sempre bene
9) Motta - La fine dei vent'anni
Con tredici anni di troppo
10) Ryley Walker – Golden sings that have been sung
Songwriting imploso (pure troppo). Ma ci sta
11) Frank Ocean – Blonde
Per avere un po' di black, sennò sta male
12) Steven Wilson – 4 ½
A ogni suo disco, faccio outing
13) Cass McCombs – Mangy Love
Dicotomia portami via
14) Alessandro Fiori – Plancton
E Forza Italia
15) Syd Arthur – Apricity
Un (altro) po' di (neo)progressive non ce lo metti?
16) King Crimson – Radical Action (To Unseat the Hold of Monkey Mind)
Oooh aaah aaah they're still alive
17) Yes – Tales from topographic oceans (Definitive Edition 2016)
Il troppo stroppia, il troppissimo no
18) XTC – Skylarking (Definitive edition 2016)
1000 Umbrellas spazza via qualunque classifica
19) Case/Lang/Veirs – Case/Lang/Veirs
Massimo rispetto per il sottofondo
20) Solange – A seat at the table
Non capisco ma mi adeguo